About Us
Fresh N Yummy is just what you need to hit the spot. We've got Thai favourites like Fried Rice, BBQ Plum, Vietnamese Curry, Thai Spring Rolls, Tom Yum Soup, Mee Gorent, Pad Thai, Omelettes, Kids Dishes, and so much more!
We're easy to find on Elizabeth Way in Elizabeth. You'll love how easy our online ordering system is, and you can select from our full menu of unique Thai dishes. We'll get things to you fast and you won't even have to leave your computer except to answer the door. How easy is that? Order online from Fresh N Yummy tonight!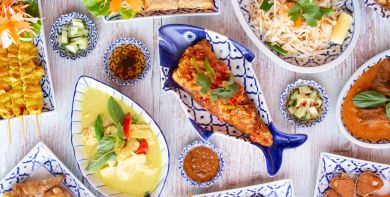 Reviews
Kristen
"Love these guys!!! Food is yummmm and love supporting a local business :)"
Jennifer
"amazing, early, hot and very tasty"
mary-ann
"They are awesome love this place"
We deliver to
5106 Salisbury South, 5108 Paralowie, 5108 Salisbury, 5108 Salisbury Downs, 5108 Salisbury North, 5109 Brahma Lodge, 5109 Salisbury East, 5109 Salisbury Heights, 5109 Salisbury Park, 5109 Salisbury Plain, 5110 Burton, 5110 Direk, 5111 Edinburgh, 5112 Elizabeth, 5112 Elizabeth East, 5112 Elizabeth Grove, 5112 Elizabeth South, 5112 Elizabeth Vale, 5112 Hillbank, 5113 Davoren Park, 5113 Edinburgh North, 5113 Elizabeth Downs, 5113 Elizabeth North, 5113 Elizabeth Park, 5113 Elizabeth West, 5114 Andrews Farm, 5114 Blakeview, 5114 Craigmore, 5114 Smithfield, 5114 Smithfield Plains, 5115 Munno Para, 5115 Munno Para West, 5121 Penfield